The Gaelic Athlete Fat-Loss Bundle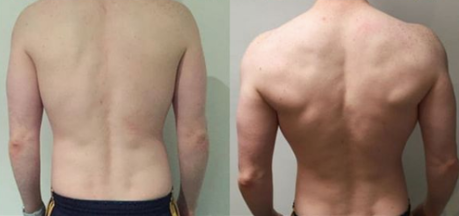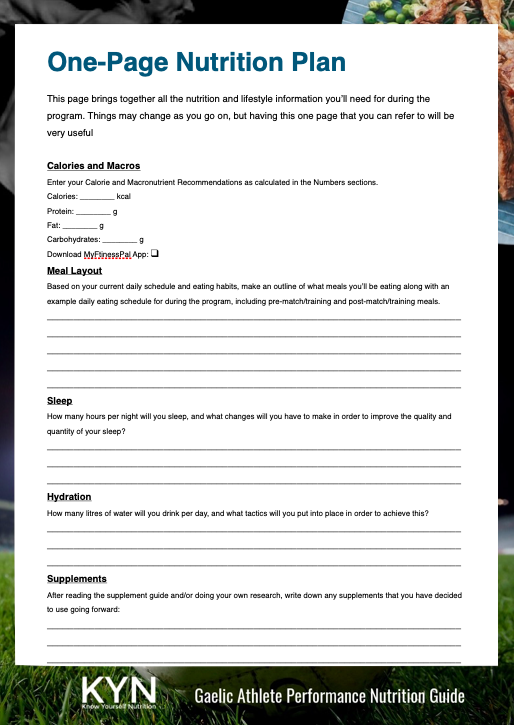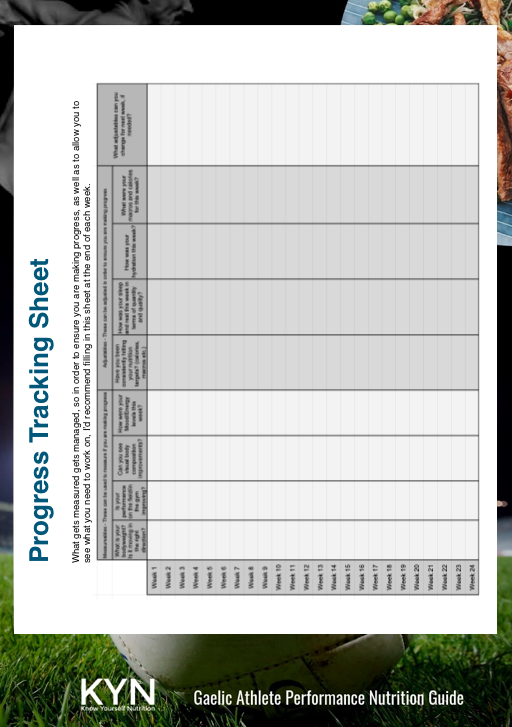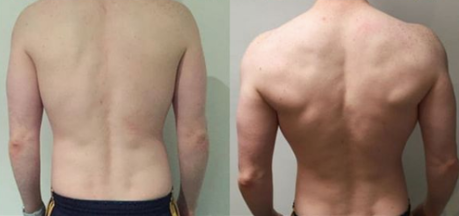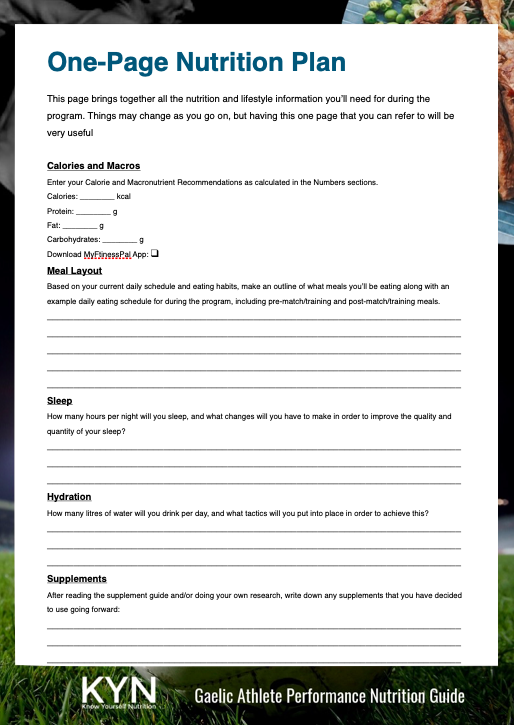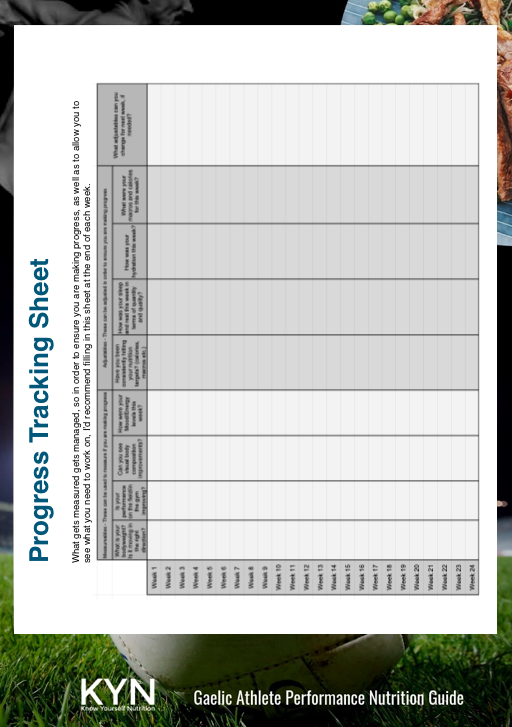 The Gaelic Athlete Fat-Loss Bundle
Have you ever wondered how the GAA Athletes at the top levels get the edge over everyone else?

Have you found yourself getting frustrated, second-guessing your nutrition and gym-work, wondering if you are doing everything you can to be the best player you can be? (Or whether you're just wasting your time with it?)


Have you found yourself wishing that you had a plan or roadmap to show you exactly how you need to eat and train off the pitch?


Do you want the confidence of knowing you're going out onto the field, having ticked all the boxes in your preparation?


Do you want that feeling of still having fuel left in the tank when it comes to the last 10 minutes of the match?

My name is Conor O'Neill and I specialise in helping GAA athletes to lose fat, build muscle and fuel their performance.
I've helped hundreds of athletes individually with their gym-work and nutrition, as well as working with county teams and top-level club teams, helping to optimise their nutrition for performance, recovery, body composition and health.

I also have experience playing at the top levels, having been part of an All-Ireland Club Football Championship winning team in 2012, with my club, Crossmaglen Rangers.
I don't say any of this to brag, I say this to show that I know what goes into playing GAA sports at a high level, and I know how to help those who want to play at that level.
This bundle contains everything you need to help you lose fat and fuel your performance as a GAA Athlete:
The Gaelic Athlete Lean Performance Gym Program: 3 x 12-week gym programs (2 day, 3 day & 4 day per week), allowing your to adapt your gym program around your current training schedule. Also included is guidance around how to use the program and access to the exercise database.

The Gaelic Athlete Fat-loss Nutrition Guide: Everything you need to know in order to set-up your diet to lose fat and fuel your performance as a GAA athlete. Includes guidance around calorie and macronutrient intake, as well as eating the right foods, how to eat around training and matches, and how to measure and manage your progress.

The Gaelic Athlete Cookbook: Good nutrition doesn't have to mean eating boring, bland food, and in fact, it's better if it doesn't. This cookbook provides you with tasty, simple recipes and guidance, that will allow you enjoy your food, whilst improving body composition and performance.

The Gaelic Athlete Supplement Guide: Supplements can be overhyped, but there are a few that really work, and in this guide, I explain to you what they are and how you might use them to your advantage.
Check out what a few out of the hundreds of athletes who've gotten the programs have to say below!
If you're ready to finally take control, and optimise your nutrition and gym-work for GAA, now is the time to take action and get your hands on the program!
That's cool. If you're not ready to invest yet, that's completely fine with me, and I hope you still make progress from the information in my articles and podcast! However, if you're on the edge, but just need something to put your mind at ease, if you go through the program and aren't happy with the progress you've made, you'll get a full refund.